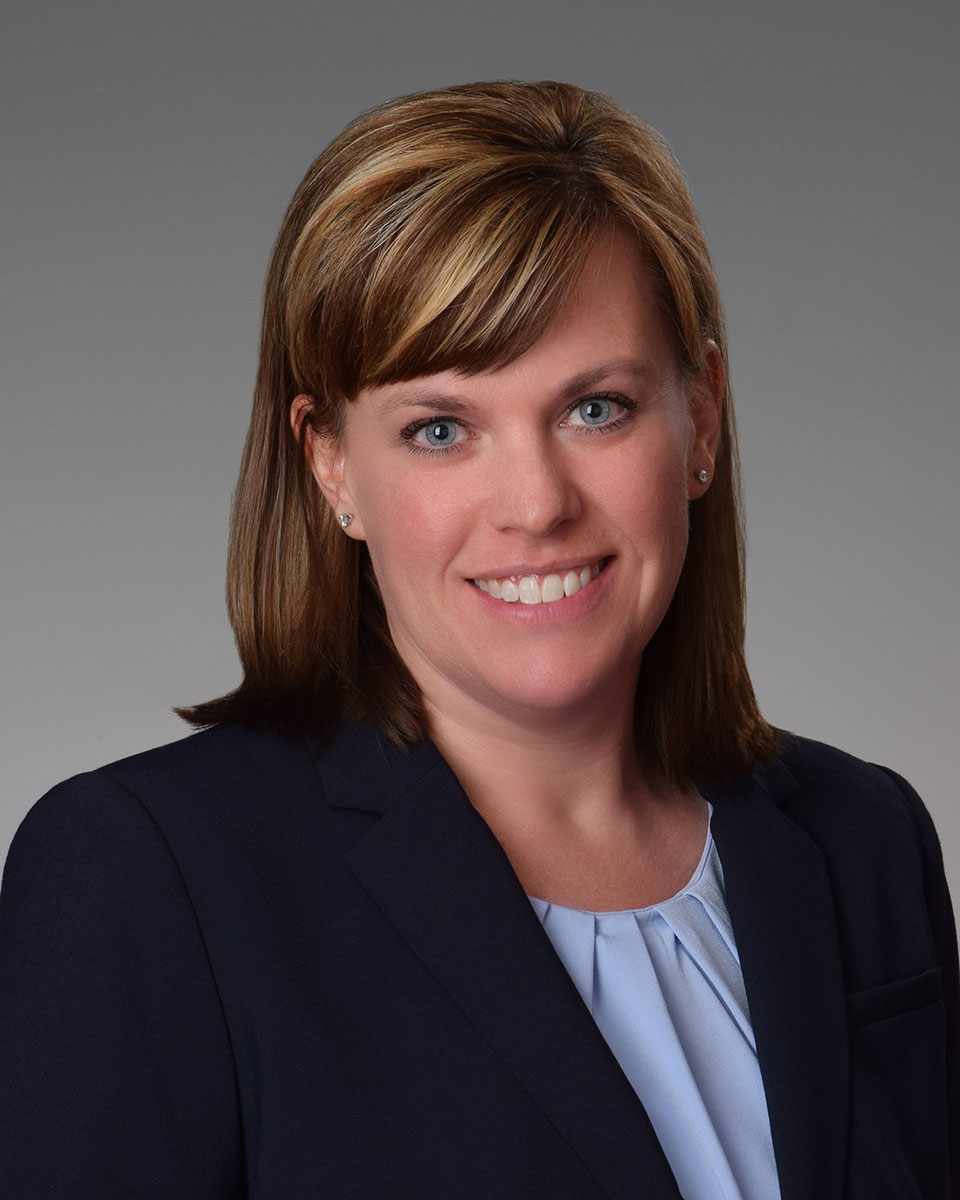 Bayer Becker is proud to announce that Katie Dillenburger has been named Associate. Katie will join the leadership team, ensuring that the firm retains a strong leadership core for continued growth and success, as well as general project management and engineering responsibilities. Katie was an ideal candidate due to her strong commitment to providing exceptional client service, design quality, and continuous improvement. "Katie has been integral to the success of the Transportation Department. Her hard work ethic and dedication to quality client service will be an asset to our Leadership Team," says Etta Reed, Principal and Vice President of Transportation Engineering.
Katie began her career with Bayer Becker in 1998 as a co-op and then joined the team full-time 13 years ago as a Transportation Engineer, progressing with increasing responsibility to her most recent position as Project Manager. Tim Bayer, Principal and Vice President of Finance and Administration, explains, "Our confidence is placed in Katie to continue to be an entrepreneur, a strategic thinker, leader, mentor, role model, and as an ambassador for Bayer Becker." With a passion for building relationships, meticulous design, and creative problem solving, Katie has developed into one of the go-to transportation engineers in the Greater Cincinnati area. Katie's professional background includes expertise in transportation analysis, design and construction. Her extensive experience includes a wide variety of areas, including traffic impact studies, turn lane and traffic signal warrant analysis, sight distance analysis, AutoTURN analysis, access management, roadway improvement plans, traffic control plans, traffic signal plans, and maintenance of traffic plans.
A proud Bearcat, Katie earned her Bachelor of Science degree in Civil Engineering from the University of Cincinnati. She has been registered as a Professional Engineer in the state of Ohio since 2006, as well as Kentucky and Indiana since 2009. In addition to her professional experience, Katie enjoys spending time with her husband and their three children, as well as extended family and friends. Always up to the challenge of something new, she has recently taken up running and can be seen participating in local 5K races around Greater Cincinnati.