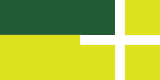 Claire Lonneman,
E.I.
Civil Engineer
education
Bachelor of Science
Civil Engineering
University of Dayton
my story
After graduating from University of Dayton with a degree in Civil Engineering, Claire returned to Greater Cincinnati and Bayer Becker to make an impact on her community. A member of our Ft. Mitchell office, she previously completed four co-op terms with the Bayer Becker team. Claire is passionate about sustainability, collaboration, community growth, and developing creative solutions. Her energy and enthusiasm for her work are unmistakable, but she also brings clear communication and attention to detail, to every project.
Outside of work, Claire enjoys spending time with her family and friends. Some of her hobbies include traveling, reading, baking, riding her bike and walking her dog.