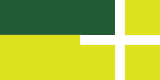 Fred Heekin,
P.E.
Civil Engineer
education
Bachelor of Science
Civil Engineering
Ohio State University
registration and certification
Professional Engineer, Ohio, 2019
North Carolina Board of Examiners For Engineers and Surveyors
my story
As a Buckeye, Fred earned his degree in Civil Engineering from Ohio State University.
He has experience in site design, site grading, culvert and storm sewer analysis, stormwater management, erosion and sediment control plans, phasing plans and construction administration.
In his time outside of the office, he enjoys the outdoors, going kayaking, playing a round of golf and cheering on all his Cincinnati sports teams.