Urban Awakening's second year kicks off February 27 with a symposium on Price Hill. Speakers include Mayor John Cranely, and Ken Smith and Diana Vakharia from the Price Hill Will.

Urban Awakenings is geared toward sponsor Bayer Becker's clients—the developers, architects, landscape architects and construction companies that are looking for new opportunities.

Last year's series included Waln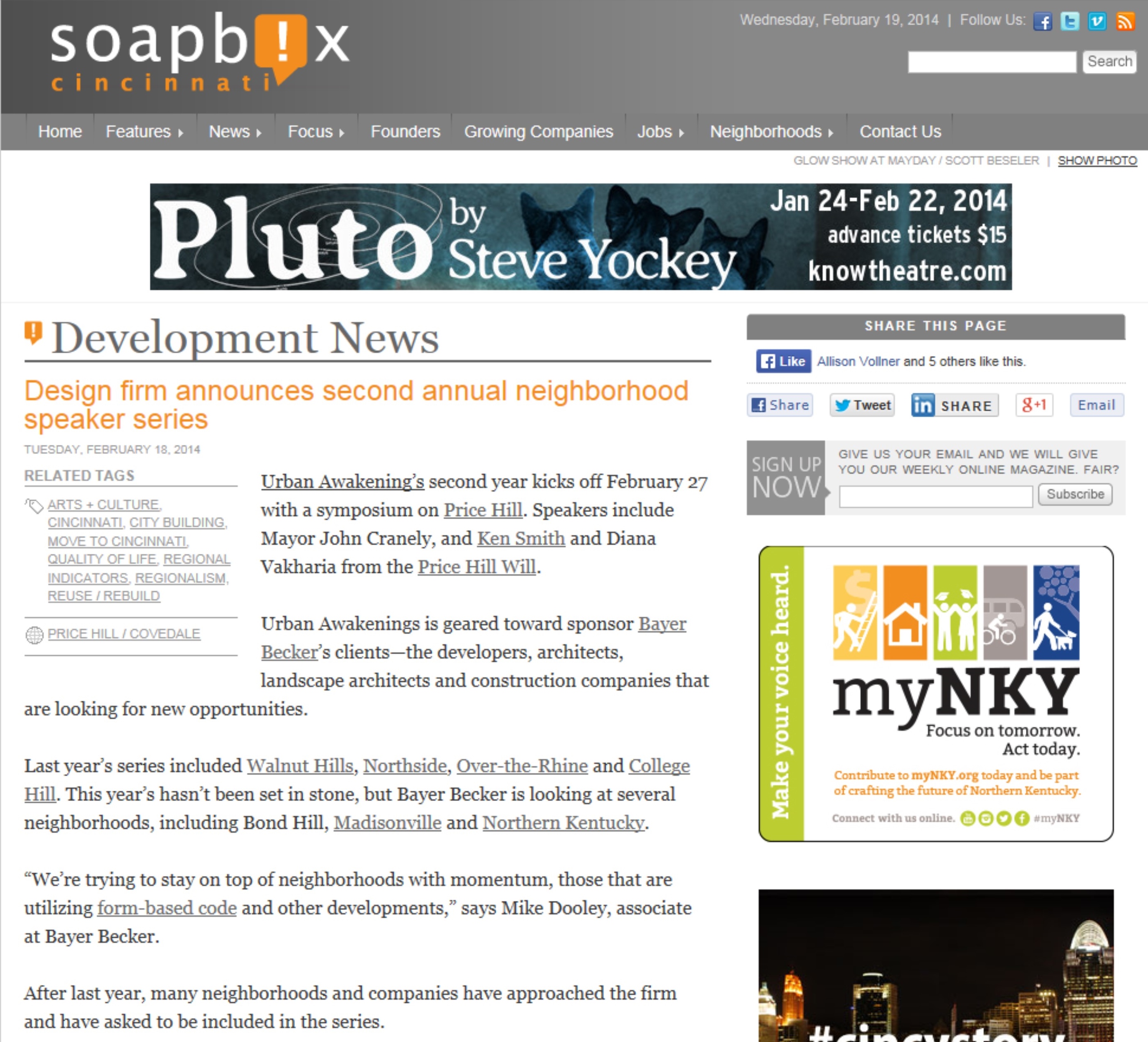 t Hills, Northside, Over-the-Rhine and College Hill. This year's hasn't been set in stone, but Bayer Becker is looking at several neighborhoods, including Bond Hill, Madisonville and Northern Kentucky.

"We're trying to stay on top of neighborhoods with momentum, those that are utilizing form-based code and other developments," says Mike Dooley, associate at Bayer Becker.

After last year, many neighborhoods and companies have approached the firm and have asked to be included in the series.

"Having different neighborhood organizations ask if they can be involved gives encouragement to continue in the future," Dooley says.

The program this year is very similar to last year's, but Bayer Becker is looking to bring in city leadership to get their perspective on different neighborhoods and share their vision for the future. This would be in addition to representatives from the neighborhood as well.

The symposium is invitation only, but Bayer Becker plans to make the presentations available to the public, and make them more about the city than about the firm.