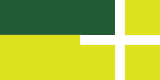 John Bayer,
P.E.
Associate | Civil Engineer
connect with me
education
Bachelor of Science
Civil Engineering
University of Dayton
registration and certification
Engineer in Training, 2015
my story
John joined the Bayer Becker team full-time in 2017 in the Mason, Ohio office. His main focus is in the Civil Engineering Department assisting with project management and design. John excels at site design and grading, utility design including stormwater management and earthwork analysis. John is also involved in the Surveying Department where he assists with the development and implementation of aerial mapping systems and new technologies.
Prior to joining the Bayer Becker team, John worked in a variety of roles in the industry. Between semesters at the University of Dayton, John worked in the Bayer Becker Surveying and Civil Engineering Departments as a co-op. He also co-oped with Danis Construction and assisting with the renovation of the Immaculate Conception Chapel at University of Dayton, where he had the chance to partner with the Bayer Becker team. After graduation, John worked in design and consulting in the Chicago area, gaining vital experience in design and permitting of complex and multi-phase projects. His prior work experience in both Surveying and Civil Engineering lends itself to the structure of Bayer Becker as a multi-disciplinary firm.
When he's not on the clock, you'd be hard pressed to find John indoors. Between running, lifting, bow hunting, fishing, mountain biking and snowboarding, John stays active no matter the season.