Bayer Becker Helps Extreme Makeover: Home Edition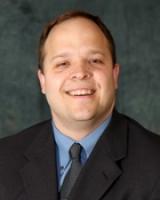 Bayer Becker is proud to announce the appointment of three additional employees to the Bayer Becker Leadership Team. Robert Bailey, P.E., Shannon Cathey, ASLA, LEED AP and Matthew Hoeller. 

In Bayer Becker's transportation engineering group, rule one is to recognize that all projects are unique. Transportation issues develop over time, over decades of changing standards and new development, and each varies from one roadway segment to the next. Bayer Becker keeps that in mind, tailoring planning and engineering solutions to each project. We follow industry accepted standards and requirements, but understand that when exceptions are appropriate and needed, we must be flexible enough to adapt to the requirements and conditions of the specific project. 
http://www.bizjournals.com/cincinnati/stories/2008/02/25/story8.html?page=all One of Cincinnati's great rock rooms is plotting its revival. An expansion of the Bogart's club is among a half-dozen projects being pursued by the Uptown Consortium, a development agency that has been working on the revitalization of Corryville's Short Vine business district since 2004.
Pages