Participating in his third expert panel, our very own project manager, Dave Crouch, spent an afternoon at Ohio State University with EPA and DACUM talking about water waste treatment facilities. DACUM, also known as Developing A Curriculum, is an organization that puts together job descriptions for workers throughout each industry. Working with OSU and the Ohio Environmental Protection Agency, DACUM hosted this event, inviting these water treatment experts to be asked a series of questions on water treatment topics, and these panelists had to respond based on their knowledge and experience in the business.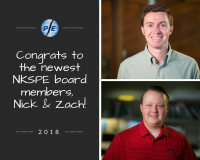 The Kentucky Society of Professional Engineers selected our very own Project Engineers, Nick Hamberg and Zach Borchers, to represent Bayer Becker as Directors on the KSPE Northern Kentucky Chapter Board. KSPE is an organization designed to further ethical, competent and licensed practicing of engineering, as well as strengthen each member professionally, socially, and economically. "Both are great additions and are excited to serve on the NKSPE Board, an organization Bayer Becker has supported over the years with numerous engineers serving on the board and as past presidents," noted Mike Willenbrink, past NKY Chapter President and current Principal at Bayer Becker.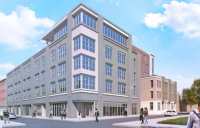 Construction is nearing in the heart of Covington for RealtyLink's $38 million John R. Green development. The project details include apartments, retail space, office lofts and additional parking. "Demolition for John R. Green Lofts is scheduled to begin in mid-May. Construction is expected to be an 18-month process, with the first units being delivered in summer 2019" says Tom Demeropolis of the Business Courier. To read more about the new John R. Green Lofts check out the article below. http://www.bizjournals.com/cincinnati/news/2018/02/14/38-million-mixed-use-project-in-mainstrasse-moves.html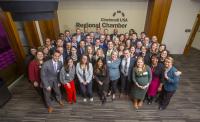 C-Change, a Harnessing Young Professional Energy (HYPE) program, selected our very own Marketing Manager, Janet Heil, to represent Bayer Becker as one of the 53 young professionals who have showcased their leadership skills in the Cincinnati area. She is now the second Bayer Becker employee chosen by the Cincinnati USA Regional Chamber along with our Principal, Mike Dooley, having been a part of C-Change Class 6. "I am confident that Janet will strengthen and impact her C-Change class by bringing the same energy and positive can-do attitude that she exemplifies daily at Bayer Becker,"  said Tim Bayer, CFO & Principal of Bayer Becker.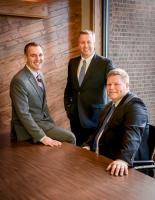 Bayer Becker has added three new members to its leadership team as the firm prepares for its 50th year in business. Mike Dooley, Rob Keller, and Mike Willenbrink join a team of six principals; Jay Bayer, Bob Garlock, Etta Reed, Tim Bayer, John Del Verne, and Chris Gephart. President, Jay Bayer, made the announcement Tuesday, November 28, adding "Mike, Rob, and Mike have demonstrated their commitment to the success of our clients and to the future growth of Bayer Becker."
Pages